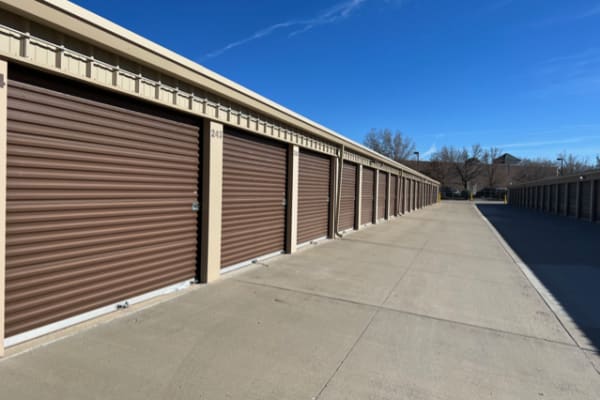 A Space That's Just Right
Whether you're storing a few items to free up space at home, housing sports equipment between seasons, or renting a space for your small business, Advantage Self Storage - Brach Drive has you covered. Our fully fenced storage facility is designed to meet your individual needs with a wide array of units in a variety of price ranges, so you can find a space to fit your items and your budget. Want added peace of mind? Ask us about Smart Units.
Conveniently Close
When you store with Advantage Self Storage - Brach Drive, convenience comes with the address. Ideally located in the Redlands neighborhood of Grand Junction, Colorado, we make it incredibly easy to stop by when needed. And our ground-floor units allow you to drive up to your unit, drop off or pick up, and get on with your day. Additional features like online rentals and bill payments and month-to-month contracts allow you the flexibility to store your items longer or retrieve them sooner if plans change. Questions? Reach out to our knowledgeable team of storage experts to learn more.
Advantage Self Storage - Brach Drive Facility Features
Convenient location. Premium features. A range of unit sizes. Advantage Self Storage - Brach Drive is self storage done right. Our first-rate features ensure your storage experience is quick, simple, and secure. Onsite management is on hand to answer any questions and help you decide which unit is best for you. Finally, all of our units offer convenient drive-up access, so you can save yourself a sore back with long hauls once you arrive.
Ready to stop looking and start moving? Reach out to our friendly team of storage experts today, then come by and we'll set you up with the space you need.